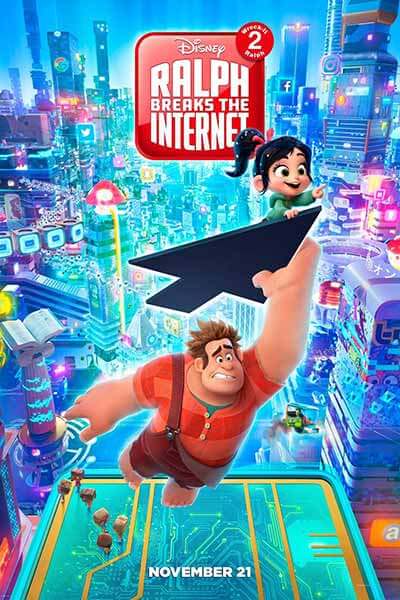 Wreck-It Ralph 2: Phá Đảo Thế Giới Ảo - Ralph Breaks the Internet
Wreck-It Ralph 2: Phá Đảo Thế Giới Ảo - Ralph Breaks the Internet
Ralph Breaks the Internet: Wreck-It Ralph 2 (Ráp-Phờ Đập Phá 2: Phá Đảo Thế Giới Ảo ): Ở phần hai, thế giới game mà Ralph sinh sống đã được "online hóa", sau khi ông chủ tiệm quyết định lắp wifi cho cửa hàng trò chơi của mình. Khi bị bắn vào thành phố Internet, Ralph và người bạn đồng hành là công chúa Vanellope von Schweetz (Sarah Silverman) của xứ Sugar Crush trở nên hoang mang nhưng không kém phần hào hứng với thế giới thú vị này.
Genre: Animation , Comedy , Family , Lồng Tiếng , Phụ Đề , Phim Chiếu Rạp
Actor: Vin Diesel , Alan Tudyk , Kristen Bell , Katie Lowes , John DiMaggio , Maurice LaMarche , Mark Smith , Rich Moore
Director: Rich Moore , Phil Johnston
Writer: Pamela Ribon , Phil Johnston
Country: United States of America
Release: 2018-11-20
Duration: 112 Phút
Quality: HD Lồng Tiếng
Rating: 9
7.4
loading...