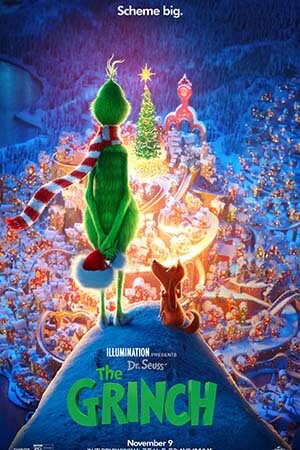 The Grinch: Kẻ Đánh Cắp Giáng Sinh
The Grinch: Kẻ Đánh Cắp Giáng Sinh
The Grinch 2018 lồng tiếng kể về một gã cau có, hay hoài nghi đang tiến hành nhiệm vụ ăn cắp Giáng sinh, chỉ khi trái tim bị khuất phục bởi tinh thần Giáng sinh hào phóng của một cô gái trẻ gã mới thay đổi. Hài hước, ấm áp và tràn đầy những hình ảnh tuyệt đẹp về thị giác, The Grinch là một câu chuyện về tinh thần Giáng sinh và sức mạnh không thể lay chuyển của sự lạc quan.
Genre: Adventure , Animation , Comedy , Family , Fantasy , Lồng Tiếng , Phim Chiếu Rạp
Actor: Benedict Cumberbatch , Cameron Seely , Pharrell Williams , Rashida Jones , Angela Lansbury , Kenan Thompson , Scott Mosier , Tristan OHare , Sam Lavagnino , Ramone Hamilton , Scarlett Estevez , Michael Beattie , Lori Alan , Carter Hastings , Carlos Alazraqui , John Kassir , Doug Burch , Evan Kishiyama , Cathy Cavadini , Danny Mann , Tucker Chandler
Director: Yarrow Cheney , Scott Mosier
Writer: Michael LeSieur , Cinco Paul , Ken Daurio , Dr Seuss
Country: United States of America
Release: 2018-11-08
Duration: 90 Phút
Quality: CAM Lồng Tiếng
Rating: 9
6.7
loading...