Disclaimer: This site does not store any files on its server. All contents are provided by non-affiliated third parties.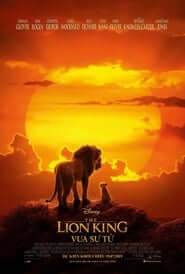 Doraemon 2019: Nobita và Mặt Trăng Phiêu Lưu Ký
Doraemon the Movie 2019: Chronicle of the Moon Exploration
Trong bộ phim lần này, Nobita cùng Doraemon đã tự xây dựng cho mình một vương quốc trên mặt trăng. Tại đây, cậu vô tình gặp được Luka, cậu bạn học sinh mới có sức mạnh đặc biệt. Nhưng cũng vì chính sức mạnh này mà Luka và gia đình của cậu bị những kẻ xấu truy đuổi. Nobita cùng các bạn một lần nữa ra tay nghĩa hiệp cứu giúp Luka và gia đình cậu khỏi những kẻ truy đuổi xấu xa.
Duration: 111 Phút
Quality: CAM Lồng Tiếng
Rating: 0
6


loading...